Advance Your Career - 300 Hours Professional Development
Next Level - Traditional Philosophy, Modern Movement.
Quadruple Certified!
300 Hour Yoga Alliance Certification, Balanced Athlete, Yin Yoga & Ball Rolling Certifications. All included in your training.
Are you a yoga teacher looking to go to the next level? This is the time to join the Lexington Power Yoga 300-hour Advanced Teacher Training. We will be building on your teaching experience to take you to the next level of your teaching career.
In a market saturated with yoga teacher's and trainings LPY will help you distinguish yourself and establish a career that you can take to the next level! You will have every opportunity to use your entrepreneurial spirit and energy and find the deepest level of expertise. This 300-Hour Teacher Training builds on the foundation of your 200-Hour Teacher Training certification and includes:
• Yoga Alliance Approved 300-Hour Certification.
• A Balanced Athlete Certification with Johnny Gillespie - the founder of the Balanced Athlete Method.
• Yin Certification. Be able to teach Yin or integrate it with your current teachings confidently.
• Roll-Out Certification- learn ball rolling methodology
• Guest & traveling speakers
• A weekend intensive with the founder and creator of Yoga Physics, Alexandria Crow. She brings her thoughtful and functional movement based practice to LPY to help create teachers who are wiser and safer in a vinyasa practice.
• Jacqui Bonwell will be joining us for a weekend full of expertise in The Yoga Sutra, yoga history, philosophy and energetics
• Johnny Gillespie will certify you in Balanced athlete and spend an entire weekend sharing his knowledge and expertise in creating strength and stability in the body through mindful movement.
.
"Johnny Gillespie is and will continue to be a leader of the new generation of teachers. Personally and professionally he embodies the excellence that is the future of yoga in the U.S." - Rolf Gates, Acclaimed teacher and author of Meditation from The Mat
Upcoming 300 Hour Trainings:
Specific details on dates and times & investment information for the upcoming 300 hour teacher trainings.
DATES for 2019-2020
October 11-13 * November 15-17-Balanced Athlete * December 13-15 * January 3-5- Alex Crow * January 31-Feb 2 * March 13-15th-Jacqui Bonwell * March 20-22 * April 10-12 * May 15-17 * June 5-7 * July 17-19 * August 14-16* September 11-13 * September 18-20 * October 16-18
Each weekend listed above we meet on Friday 6pm-9pm. Saturday and Sunday 12:30-8:30pm.
Total Cost: $4000 Due 9/28. If using a payment plan total increases to $4150. Contact us if PP needed.
Early bird price of $3800 (save $200) if total amount is paid by 8/1/19 *$550 deposit due with application
Please fill out the application and submit your $550 deposit. Deposit not refundable upon acceptance to program.
Feel free to email management@lexingtonpoweryoga.com with any questions.
" Thank you! I can't tell you how much meeting all of you and just the LPY community is giving me an entirely new perspective and enlightenment on my practice and most esp how I am/will pass it on to others. I love you guys." - Current LPY 300 Hour Trainee
What Distinguishes the LPY 300-Hour TT?
Not only are we bringing in many guest speakers and certification courses, we are a diverse, highly experienced and curious team of learners. We our teachers who are constantly looking to learn more and share what we have learned. The yoga industry continues to change and we are committed to be on the cutting edge of continued learning. We are committed to offering formal and informal mentoring.
The course will ask you to dig deeper and define who and what you want to teach. We will work on practical programming and offerings that you will develop and have at your ready for graduation. This program will help deepen your understanding of functional anatomy based on understanding movement and safety for a long and secure practice. You will develop tools necessary to sequence smart, safe and creative classes. You will translate your understanding of yoga history and philosophy to build your deeper offerings, workshops and trainings.
You will also learn about the business of yoga to navigate the everchanging landscape of the yoga industry to build sustainable success. We will also offer you ways to take care of yourself to create a sustainable, balanced and healthy career. You will acquire tools that will become part of your daily routines.
Modern Movement:
• Biomechanics of Yoga Asana
• Anatomy Grounded in Functional Movement
• Physical Therapy perspective and range of motion study.
• Stability & Strength in movement.
• Deeper understanding of sequencing methodology.
Tradition & Philosophy
• Deeper examination of the energetics and philosophy of yoga
• Ability to craft classes through a deeper knowledge of the heritage and roots of yoga.
Further Refining of YOUR classes & presentations of service:
• Submit audio classes to mentors and classmates for feedback and refinement
• Using knowledge to craft new offerings that can help expand your business.
• Your course and study will culminate in a weekend long event highlighting your experience and direction for the general public and all proceeds will go to a charity of choice.
Mechanics of Pranayama & Meditation
• Deeper understanding of the science behind these powerful tools.
Elevate Your Business
• Navigate the ever changing yoga industry with power.
• Turn on your entrepreneurial fire and take your career to the next level.
• Learn what it takes for you to craft a sustainable and balanced teaching career.
Prerequisites:
Completion of a 200 Hour Teacher Training program or equivalent experience is a prerequisite. All current 300 hour students have access to LPY student class rates and or a monthly unlimited package at $89/month. We encourage all enrolled to participate in as many classes and workshops (not included in class or monthly packages) as possible for optimal growth.
Please simultaneously complete the application for admission and submit your $550 deposit to reserve your spot in the training. Administration will be in touch shortly. Upon acceptance to the program, deposits are non-refundable and if there are any questions please feel free to email management@lexingtonpoweryoga.com. All of these links can be found when you click on the upcoming training details listed above.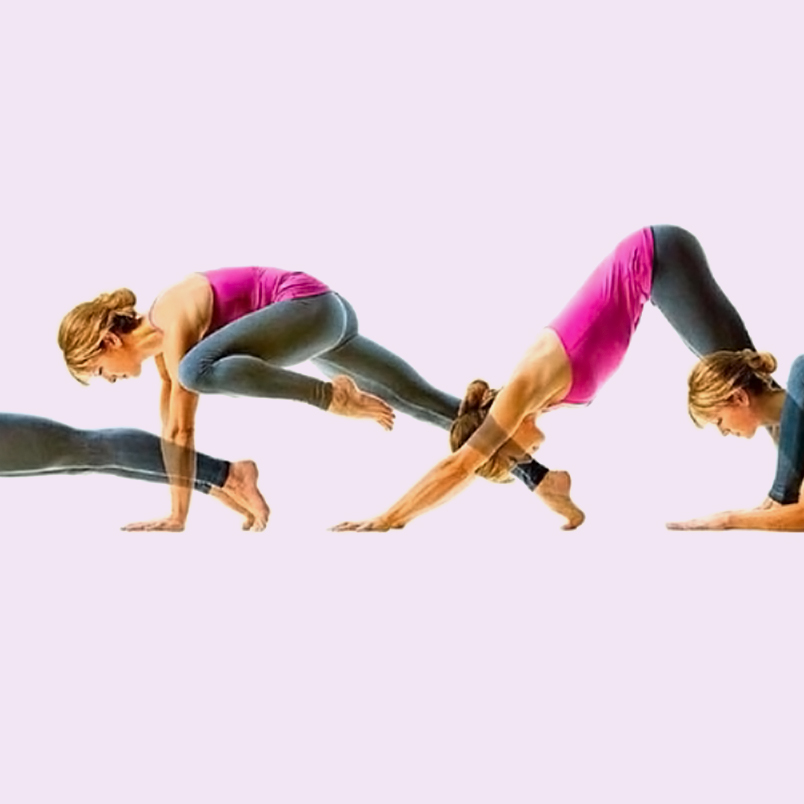 "The program begins by looking at the philosophy and history of yoga, because context is everything. If we're going to practice yoga, then we need to talk about yoga as a philosophy to start with, and I make sure to make that fun and applicable. We then move to the body where we first discuss nervous system states, hyper-mobility,and each body's unique structural tension/postural line and skeletal positioning. After we've covered the deepest layer, we begin to work outward, learning the functional range of motion in every joint region of the body. That functional range is then compared to each student's personal range of motion, which always leads to light bulb moments that I just love. Each session covers a different region of the body, which we then compare to poses that are offered in classes and determine what those shapes are demanding in terms of range of motion - Alexandria Crow
The faculty for this program are second to none. This program offers an experience unlike any other 300 hour training in New England. You will have the opportunity to not only learn from the best local talent but also from world class traveling instructors that provide a new and fresh perspective to our Boston teaching scene. All of our teachers and their extensive hours of experience provide a fresh perspective on the yoga industry as well as it's teachings.
If you are interested in learning more about the Balanced Athlete, Yin Yoga, & Ball Roll-Out certifications click on the faculty bio. There is also extensive information on traveling faculty members Alex Crow and Jacqui Bonwell.
Philosophy : We will explore the Yoga Sutras, the Bhavagad Gita and other texts to examine how we can weave the yoga texts into the depths of our teachings and our offerings as teachers. During the training we will explore how the sutras can create internal & eternal happiness in our own personal lives. We will use the philosopy and the history of yoga to become more connected and authentic in the way we teach and in the way we live. Additionally, we will look at the tools of all 8 limbs of yoga to help create full and varied experiences for our students and ourselves. The limbs and the stories of yoga will help our teacher trainees to gain a better understanding of yoga through a lifespan and through human history.
Have questions about Yoga Teacher Training?